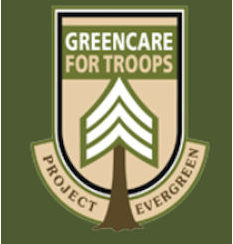 There is no better time than today to highlight a great summer freebie for the military!  
This one is  great because it takes one more thing off the plate of those at home waiting for their family member to return safely.  It might seem like a small thing but it could make a huge difference!
Families of those deployed can possibly get  FREE lawn care service from Project EverGreen's GreenCare for Troops program.   This is a great program and all you need to do is complete the registration form and submit to Project EverGreen.  They are also looking for people to help so if you are willing to loan your services out, then this is a great way!
All information is kept confidential. If a volunteer is found in your area, you are notified first and given the contact information of the volunteer. Want to be a volunteer?  You can find out how on their site too!
Important Note from their Website: Due to our overwhelming response, Project EverGreen's GreenCare for Troops program is taking a number of steps to locate landscapers/lawn care operators in your area. They ask for your continued patience as they try to recruit and assign a volunteer to your family.
You will receive an email or phone call only if a volunteer is available in your area. To avoid an email notification of a volunteer being routed to your spam or trash, please add Project EverGreen to your email address book. Thank you.