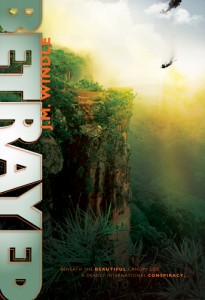 Snag up this thrilling FREE  Kindle book: Betrayed by Jeanette Windle.
Book description: This action-packed international thriller brings readers to Guatemala, where anthropologist Vicki Andrews discovers that her sister has been murdered. Guatemalan authorities dismiss her death as another of the country's frequent muggings or a kidnap-for-ransom, but Vicki refuses to accept their verdict. Vicki launches her own investigation and uncovers corruption buried so deep that crossing international lines may cost Vicki her life.
Don't have a Kindle? Read books on your computer or other mobile devices with a FREE Kindle reading app.