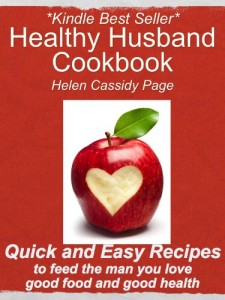 Let's face it: Most men would rather eat burgers and other junk instead of salads and baked chicken. This free Kindle e-book will help you make healthy, but man-friendly meals that he will be happy to eat. Download Healthy Husband Cookbook:Quick and Easy Recipes to Feed The Man You Love Good Food And Good Health by Helen Cassidy Page for free right now!
Don't have a Kindle? You can still read Kindle books on your computer or mobile device by downloading the free Amazon Kindle Reading Apps. You can get the best reading experience on your Android phone or tablet, iPad, iPhone, PC, Mac, BlackBerry, or Windows Phone 7.
Note: Pricing may change daily or more frequently. Please check your cart at checkout to make sure it is still $0.00.