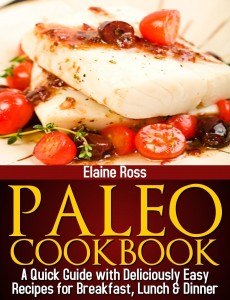 Thinking about trying the Paleo diet to lose weight and feel healthier? Want to be gluten-free to recover from whatever ails you? Or just looking for healthy and natural meals for your family? This free Kindle book is perfect for you to learn more and get yummy recipes for all your meals. Paleo Cookbook : A Quick Guide With Deliciously Easy Recipes For Breakfast, Lunch & Dinner by Elaine Ross is free for a limited time, so grab it now!
Don't have a Kindle? You can still read Kindle books on your computer or mobile device by downloading the free Amazon Kindle Reading Apps. You can get the best reading experience on your Android phone or tablet, iPad, iPhone, PC, Mac, BlackBerry, or Windows Phone 7.
Note: Pricing may change daily or more frequently. Please check your cart at checkout to make sure it is still $0.00.