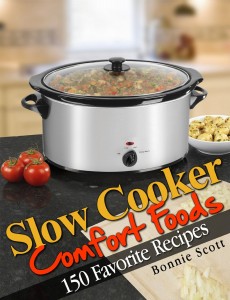 Looking for easy to prepare, warm, and comforting meals for the fall and winter seasons? Here is a free Kindle book created just for you! Regularly $9.99, Slow Cooker Comfort Foods by Bonnie Scott is filled with 150 yummy and comforting recipes for the whole family. Grab it now before it goes back to regular price!
Don't have a Kindle? You can still read Kindle books on your computer or mobile device by downloading the free Amazon Kindle Reading Apps. You can get the best reading experience on your Android phone or tablet, iPad, iPhone, PC, Mac, BlackBerry, or Windows Phone 7.
Note: Pricing may change daily or more frequently. Please check your cart at checkout to make sure it is still $0.00.