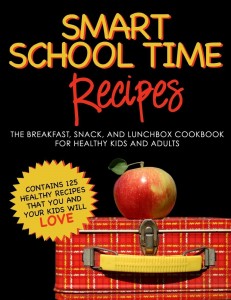 We all start the school year excited. We put lots of energy and imagination into packing the kids' school lunches, but after a while we end up with pb&j with chips. Not anymore! Here is a free and helpful Kindle recipe book to help with ideas for healthy school lunches (and other meals, too!). Download SMART SCHOOL TIME RECIPES: The Breakfast, Snack, and Lunchbox Cookbook for Healthy Kids and Adults by Alisa Marie Fleming while it's free!
Don't have a Kindle? You can still read Kindle books on your computer or mobile device by downloading the free Amazon Kindle Reading Apps. You can get the best reading experience on your Android phone or tablet, iPad, iPhone, PC, Mac, BlackBerry, or Windows Phone 7.
Note: Pricing may change daily or more frequently. Please check your cart at checkout to make sure it is still $0.00.