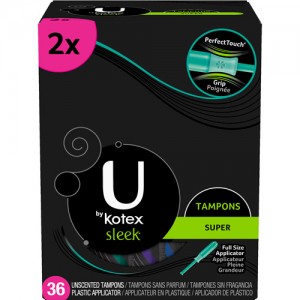 Get a Free Sample of U by Kotex right now!  All you have to do is  just pick the free sample pack you'd like to try, click "Order Sample", fill in your info and click "Submit". Hurry and sign up now for the other samples that are available.  Only people aged 13 and above can request the samples. Allow 6 to 8 weeks for delivery.
There will be a survey on the confirmation page, but it's optional!
Here is a little about their goals from their Facebook mission statement: To empower women and girls to celebrate their bodies and talk openly about periods and vaginal care. To challenge society to think differently about what it means to be a girl. To get girls the answers they need to take good care of themselves and their bodies.