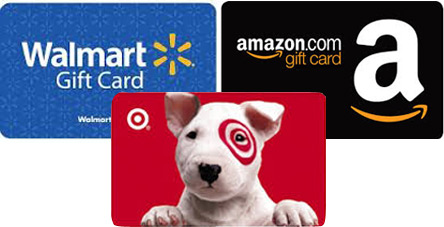 What are Swagbucks? It's a customer loyalty rewards program where you can earn rewards and free stuff by searching and shopping online, and answering surveys.
What can you buy with Swag Bucks? Really, the possibilities are endless. You can buy flowers, jewelry, Amazon Gift Cards, food and kids toys….really just about anything!  I love to get Amazon cards, save them up and then buy something big!
Earning Swag Bucks is pretty easy, below are a few pointers to help you earn and use your Swag bucks:
Use Swag Bucks to search the web and earn 10, 20, or 50 bucks. By using Swag Bucks instead of Google, you will win Swag Bucks randomly. If you can't find what you are looking for on Swag Bucks, just switch to Google or your regular search engine. You can also install the Swag Bucks toolbar to win Bucks every day.
You can only buy a limited amount of prizes with your Swag Bucks each month. It's better to redeem your Swag Bucks, not hold them.
On Fridays, you can earn more bucks because Fridays are Mega Swag Bucks day.
Referring friends to Swag Bucks helps you earn Swag Bucks while your friends search the web. Your referral code is found when you log into your account and can be shared through your blog, Facebook, email, etc.
Trade in your old video games, cell phones, and other electronics to earn Swag Bucks.
Swag Bucks runs a daily poll of just one question. After answering the question, participants are selected at random to earn Swag Bucks.
You can earn Swag Bucks by purchasing items through the Swag Bucks website from their affiliate links.
Find the Swag Codes that are released daily. They are on the Swag Bucks network and can be anywhere at anytime. The Swag Bucks network consists of: Facebook fan page, Twitter, Flicker, affiliated partner sites, Swag Bucks' Search & Win sites, Swag Bucks' newsletter, and, of course, Swagbucks.com
Join today and start earning Swagbucks!