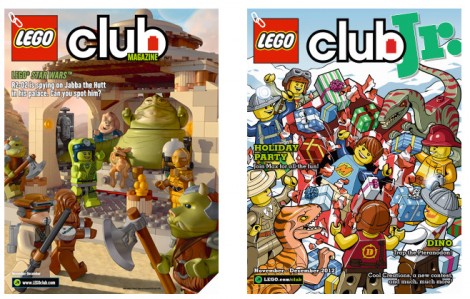 Sign up with the Lego Club and get a FREE 2 year subscription of Lego Club Jr Magazine. Just fill in the form with your information and look for the email they will send you to complete the sign up. With your Free Lego Club membership you not only get Free magazines but you also get :
Club codes to secret content online
An email newsletter with exclusive Lego club news, building steps and competitions.
Invites to special building events and exclusive meetings.
Also lego.com has Free online games and videos for your child to enjoy!