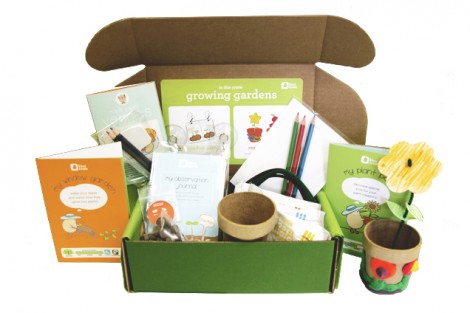 This sweet offer is still available. Get yours now before they run out of stocks!
Do you know that you can get one of Kiwi Crates' most popular crates, the Sample Project Kit for Free? Just cover $3.95 shipping. It's educational and cool activity that you and your kids can enjoy. We got one for our son and it kept him so busy with it. It is something that we can both enjoy doing, can give us a perfect bonding time.
The Free Trial for this month includes all the necessary materials to create your own Starlight Lantern! You can help your kids create their lantern, which can be used for camping adventures! Teach them about all the glow in the dark animals. It also includes colored magazines and other bonus activity projects.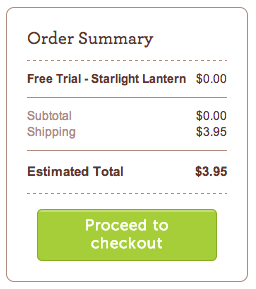 Every month, Kiwi Crate sends all their members surprise boxes containing creative crafts and activities, which you can do with your kids. These are educational stuff and not just ordinary toys. Every Kiwi Crate box includes all the materials and illustrated instructions for 2-3 projects.
You will receive your Free Trial Project in just two business days. In case you didn't like the project kit, for whatever reason. you can cancel anytime within the trial period of 14 days. But if you decided to keep the Kiwi Crate subscription and receive monthly project kits for 2-3 activities, you will be charged $19.95/month. You may call (866) 639-6502 should you wish to cancel.
Here's a picture of my Kiwi Create box from last month – so cool. Me and my son always look forward to next month's kit.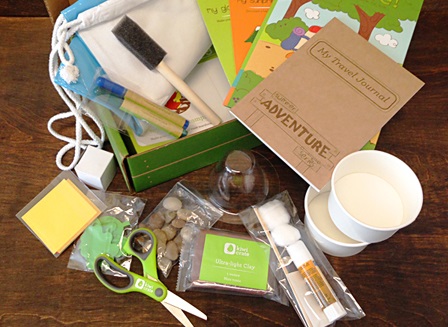 Grab your free sample project crate today!