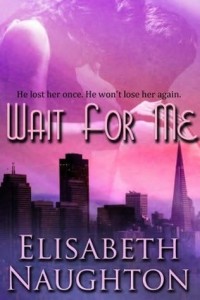 Get this Free E-book "Wait For Me" by Elisabeth Naughton.
Book Description: As Kate begins to dig into a past she doesn't remember, evidence leads her to San Francisco and puts her on the path toward Ryan, a man who sees in her the woman he loved and lost. Kate feels a draw to Ryan, one she can't explain, but is that feeling enough to convince her this is where she's supposed to be? As Ryan and Kate search for answers, they uncover lies long buried, a passion hotter than either expected and a danger that threatens…even now…when the second chance they've both been searching for is finally within reach.
Don't have a Kindle? Get these Free reading apps for your computer or other mobile devices.