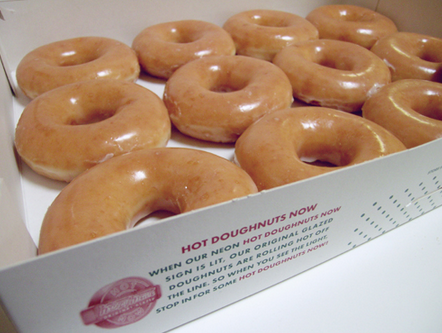 Krispy Kreme: FREE Doughnut On June 5 (No Purchase Necessary) Score!  I could eat this by the box full!
To celebrate National Doughnut Day at Krispy Kreme with a FREE Doughnut!
On June 7 head to your local Krispy Kreme and enjoy any variety of doughnut for FREE! No purchase necessary. This freebie is available at any U.S. or Canadian store locations. For more details head over here.