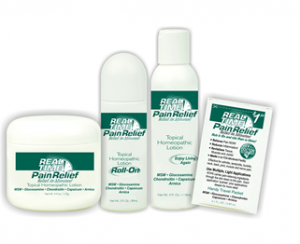 Do you want more out of your life? Are you tired of aches and pains? Then get your Free Sample of Real Time Pain Relief today. Rub it on and the pain is gone! With the use of Emu Oil, Real Time Pain Relief (RTPR) is helping relieve pain for many people. Fill in the form, confirm your request via email, and your sample will be coming your way.
From the site: Emu Oil…is a fast acting skin penetrating oil. Because of this, Emu oil is an excellent trans-dermal carrier for many other added moisturizers or therapeutic ingredients. Emu oil is used to reduce the pain & swelling of arthritis, and heal wounds. Emu Oil is an effective anti-inflammatory. The potency of the anti-inflammatory effect from Emu Oil is similar to ibuprofen without the negative side-effects commonly found with traditional prescription or corticosteroid based anti inflammatory medications.
Note: Limit one per household. US & Puerto Rico Only. Allow 3-6 weeks for delivery.